Stock Trading Journal With an Artificial Intelligence (AI) Coach
The all-new Artificial Intelligence (AI) trading coach to build a profitable trading strategy through proper trading management.
Journal Your Trades With Ease
Our stock trading journal is built so you can easily log your trades in a matter of seconds. Whether you want to record your trades manually or have our system import your trade history over from your broker or trading platform.
Get Insightful Analytics
View reports on setups, mistakes, monthly, weekly, price range, volume and more. Our reports are very easy to understand yet powerful enough to the point that you can apply filters to the minimum detail.
Get Assisted by Artificial Intelligence (AI)
Forget about spending hours looking at multiple spreadsheets to decipher what setup to focus on. Zukzu, our coach, with data mining and artificial intelligence will tell you in straightforwardly what to focus on and what to avoid.
Tailor The Journal To Your Needs
Track the data that matters to you and shape your journals to contain what you really need. Our trade journal is flexible enough to support multiple trade settings to match your requirements.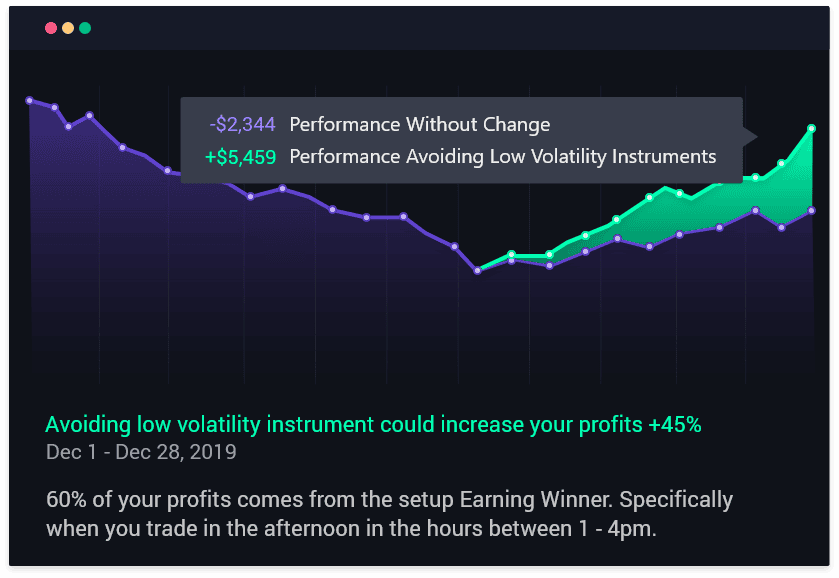 Discover Your Trading Edge
Our trading journal software is built to assist your trading skills in order to provide accurate recommendations based on your patterns/habits.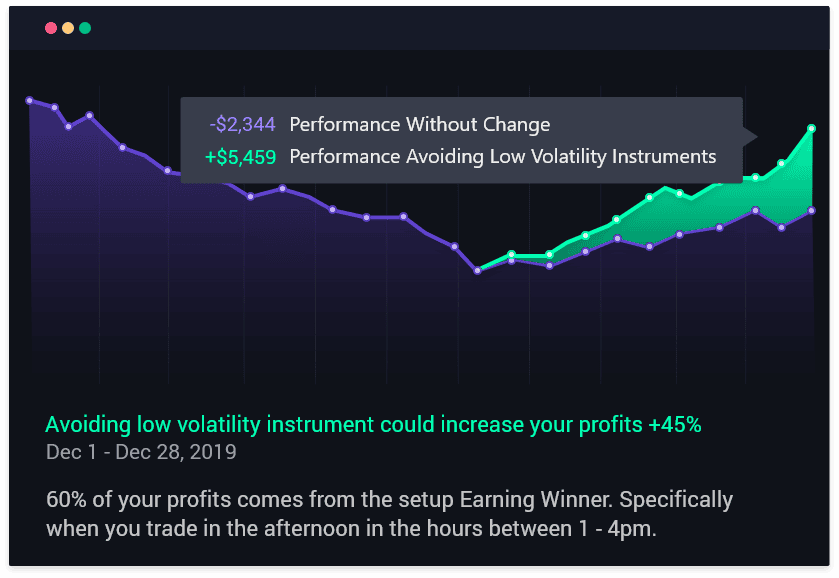 Track Your Trades on The Go
Unlike any other journal applications, our application will self-adapt to any device you use it from. Mobiles, Tablets, Desktop.
Why Choose TraderSync as Your Stock Trading Journal?
Track Stock Entries And Exit Points
Automatic Calculation Of Profit And Losses
Easily Import Your Stock Trade
Responsive Platform
Available On IOS And Android
Plot Your Executions On The Chart
Easily Filter Your Data To Create Reports
Custom Dashboards With 50+ Widgets
Over 15+ Reporting Tools
Interactive Charting
Attach Screenshot To Trades
Track Setups And Mistakes