The Trading Journal To Boost Your Performance
Best Trading Journal Software to Help You Find Your Edge
3 Easy Steps To Improve Your Performance
Step 1
Journal Your Trades
Journal your trades in seconds. Keep the peace of mind to have your data fully backed up and secured. The more you use your trading journal the more TraderSync can help sharpen your edge.
Step 2
Identify Your Patterns
Our trading journal software identifies potential profitable pattern opportunities. Showing you which strategies to focus on, which ones to avoid and how to better handle your account to avoid losses.
Step 3
Boost Your Performance
Maximize your profits with actionable feedback. Our algorithm determines how you can best improve your performance based on your trading journal record.
Trading Journal
Start recording your trades with TraderSync and let our powerful journaling show you the path to maximize your profits.
Journal Trades
The simplest yet most powerful stock trading journal to date. Build a vault of valuable information that can be analyzed at anytime from anywhere.
Stop Losing Profits
Refine your performance by learning which setups are not working for you and focus on the ones that are.
Save Time
Import your stock trade history from your trading platform, simple and easy.
Customize Your Experience
Custom tailor your stock journal to fit your unique trading style with highly customizable modules.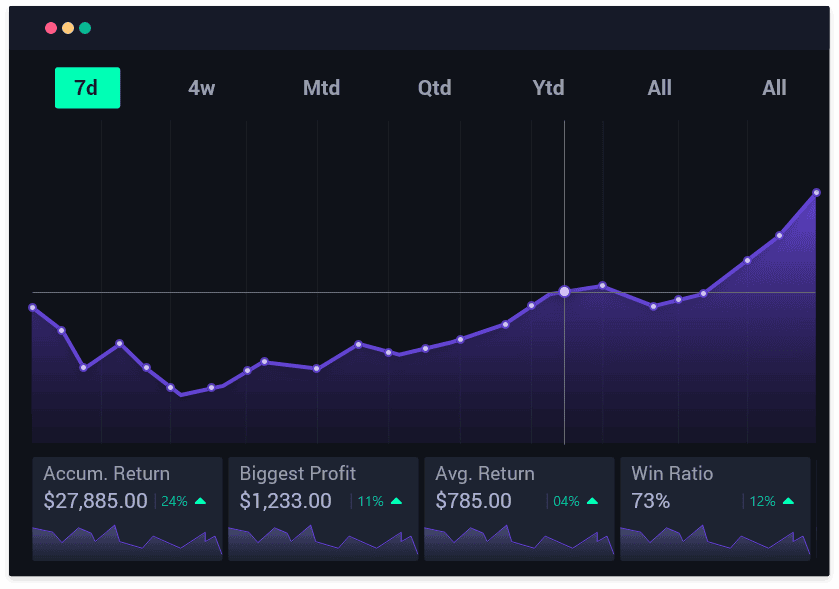 Find Your Trading Edge
Forget trying to interpret hundreds of spreadsheets with stock trading data. Replaced our easy to use reports to quickly understand your trading behavior.
Find and Refine Your Trading Edge
We have synthesized everything you need to know into two reports. Refine your stock trading from feedback generated reports designed to provide quick and useful information.
Understand Your Numbers
We give you feedback in plain English. Let our trading journal software interpret your data.
Get Powerful Feedback
Have a clear picture of your trading patterns with customizable reports that helps you understand your unique trading edge.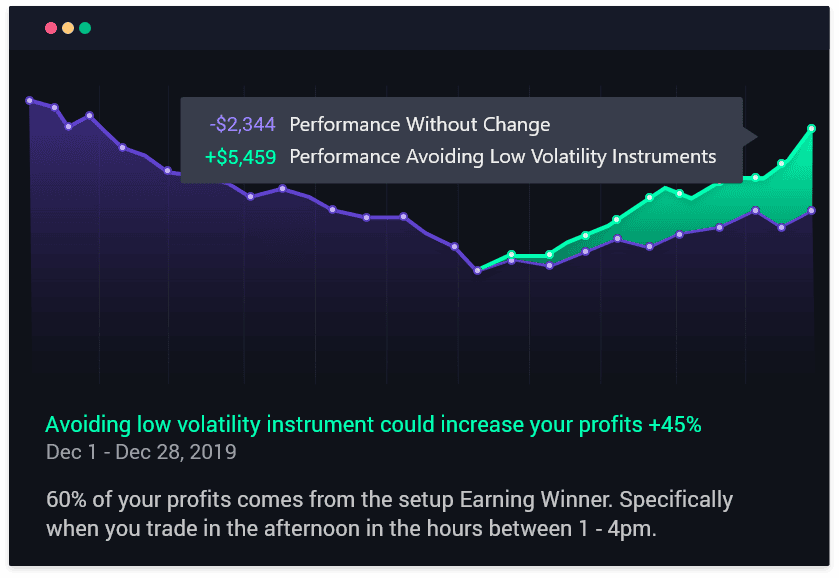 Smart Trades Feedback
Evaluate your current and future setup performances. Take the right direction based on your trading patterns.
Simulator
Create various trading scenarios based on your trading journal data, allowing you to quickly find your edge.
Evaluator
Easily evaluate how each of your strategies perform in comparison to one another.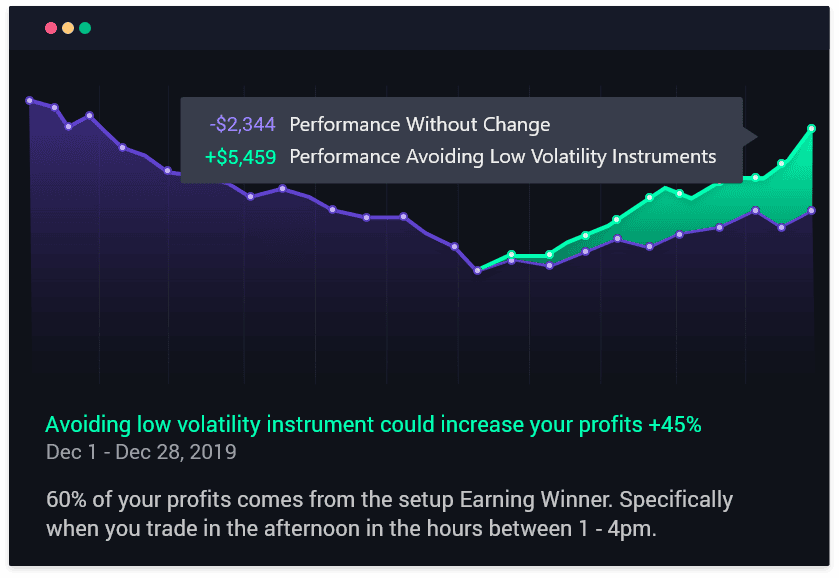 We Support Over 100+ Brokers
Easily import your trades whether it is for Stocks, Options, Forex, Crypto and Futures in just a few seconds.
Frequently Asked Questions
What assets do you cover?
Stocks, Options, Cryptocurrency, Futures and Forex
Do you have a mobile App?
Yes, we do have a mobile app for on the Apple Store and Google Play Store. You can just search for "TraderSync" on the app store.
How does the free/basic account work?
Do you support option spreads?
Yes, we can only import the spreads as long as your broker provides us with this information. As an example: ThinkorSwim and TastyWorks provide us the information of spreads on your executions when you export your trades.
How secure is TraderSync?
Your trades are safely stored on the cloud with Amazon Server and all your connections are securely encrypted. Data is backed up in multiple regions to guarantee availability of your information at all times.
Where can I find tutorial to learn how to use the application?
Click on this link to view our library to help you get the most of the trading journal.
Do you offer refunds?
We offer a 7 DAY FREE trial period for your convenience in trying our platform. No refunds.